Ductless Mini Split Systems in Reno
Our professional HVAC technicians at DeHart Plumbing, Heating & Air are focused on making sure that you can stay comfortable, no matter what the weather outside might look like. With a ductless mini split system installed, repaired, or maintained by us, you'll always be cozy and happy in your own home. We can service a wide range of brands, makes, and models of ductless mini splits, which makes us your one-stop shop for any work that you need to be done.
Talk to our Reno ductless mini split service technicians today by dialing (775) 227-0980.
What is a Ductless Mini Split?
Not every home is built with a centralized air duct system in it. In Reno, many properties don't have centralized air. To keep such homes comfortable year-round, the solution might be to get a ductless mini split system.
A ductless mini split is comprised of a mountable indoor unit and an outdoor unit that supplies it with conditioned air. Rather than needing an entire ductwork structure built into the roof of your home, this system only requires a small pipe, which can be fed through the wall discreetly. Depending on the type of ductless mini split system used, multiple indoor units can connect to one outside unit, which makes the system that much more convenient to set up and use.
Ductless Mini Split Services We Offer
If you have or want a ductless mini split in Reno, Nevada, then you will want the professionals of DeHart Plumbing, Heating & Air on the job. We have a highly trained team of friendly professionals to help with all sorts of ductless mini split projects.
We can help with various ductless mini split jobs, such as:
Repairs: A great ductless mini split system won't be so great if it is broken. If you have noticed that your ductless mini split isn't functioning as it should be—the first sign could be that your home isn't reaching the temperature that you set on the system or thermostat—then call

(775) 227-0980

to request a repair service.
Installations or replacements: We are here to help you get the new ductless mini split system that you want. Our installation services include installing a new system to a home or property without an HVAC system. We can also replace old HVAC systems that aren't working well anymore. You can trust us to always work cleanly and clear any mess that might occur while we install the system, too.
Maintenance: Want to keep your ductless mini split system functioning to the best of its abilities? Schedule routine maintenance with our staff. During a maintenance job, we can inspect each ductless mini split in your home and suggest part replacements and repairs as needed, which can help ensure that a more expensive system failure never happens.
Benefits of Ductless Mini Splits
If you could have your choice of a few different HVAC systems for your home, why would you want to choose a ductless mini split? As with all HVAC systems, there are some pros and cons to mini splits. Understanding a bit about their benefits can help you make your decision.
The benefits of ductless mini splits include the following and more:
Flexibility: With a ductless mini split installed in each room of your home, you can set each room to its own desired temperature. This flexibility is great if you have multiple family members who prefer differing indoor temperatures throughout the day.
Energy costs: The average ductless mini split requires less energy to run than a centralized HVAC system. Also, you can turn off mini splits in unoccupied rooms. With planning, you can see energy cost reductions this way.
Quick installation: Do you need relief from hot and cold days right away? Ductless mini splits are quick to install compared to larger systems. Our technicians can often complete a ductless mini split installation job with just one day's work.
Ease of use: Many of the ductless mini split systems that we install are known for their ease of use. If you don't like fussing with a thermostat and a centralized HVAC system, then a ductless mini split could be the right choice.
Cleaner air: You can pick a ductless mini split system with advanced filtration systems, which helps keep the air in your home clean and fresh. Certain models even use UV lights to eliminate bacteria in the air before it ever enters your home.
Peace and quiet: When a ductless mini split system is used to condition your home's air, gone are the nights of being kept up by a noisy AC or furnace. Ductless mini splits are popular for running whisper quiet, especially when they are cleaned and maintained frequently.
Learn About Ductless Mini Splits – Call Now
DeHart Plumbing, Heating & Air in Reno is the first name you should call when you need ductless mini split service. From repairs to replacements, we can do it all. Like always, we get the job done right the first time and always at a competitive price!
Contact us online or call (775) 227-0980 to ask about scheduling a ductless mini split service in Reno.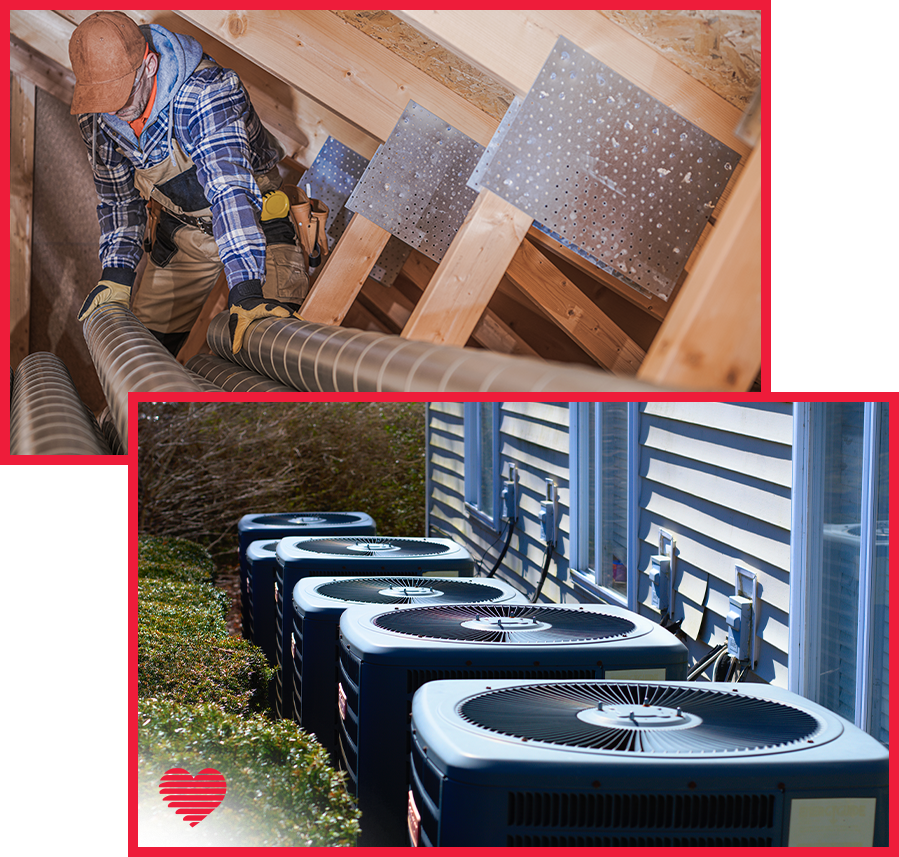 Reviews from Happy Customers
"Great service! Called in the morning and had a technician out the same day"

- Michael S.

"Their prices were extremely reasonable. I will definitely use them in the future"

- Alexandra W.

"This business is our go to for HVAC needs, honest & Friendly. They do excellent work"

- Matthew J.

"Showed up on time, very polite, found problem in our air handler interface card."

- Bob A.

"I was very appreciative of their fast response . I recommend their services. Thank you guys."

- Padgett Brothers

"Everyone who works there is kind and courteous. We use them for all of our HVAC needs."

- Nadine M.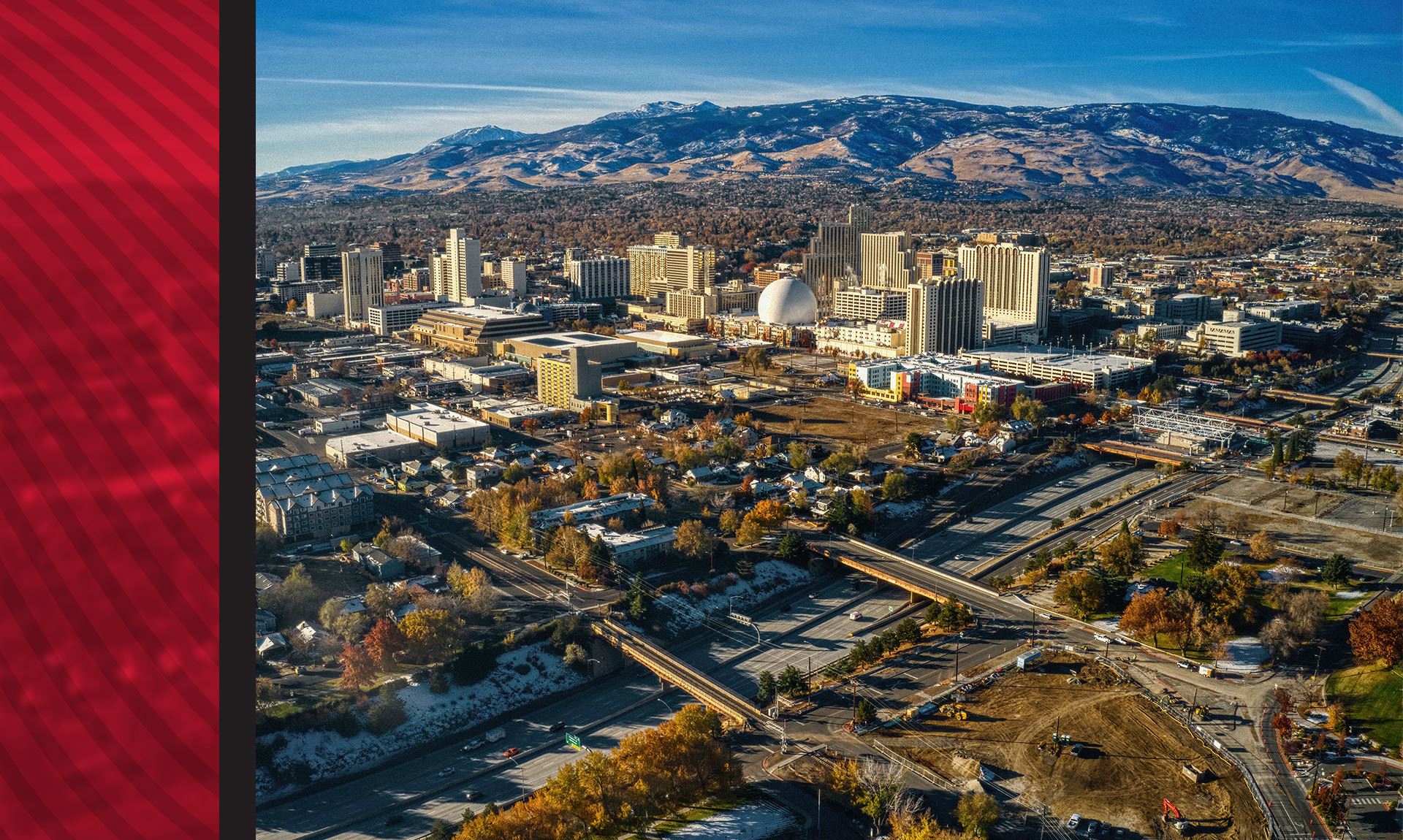 Contact Us Today
Excellent Customer Service Since 1946