HVAC Repair, Maintenance & Installation in the Reno-Sparks Area 
Stop struggling to stay comfortable and call DeHart Plumbing, Heating, and Air for all of your air conditioning and heating service needs! We've proudly provided both residential and commercial customers in Reno with high-quality solutions to all of their issues. From typical repairs and tune-ups to total overhauls and replacements, our team holds everything they do to high standards to earn your trust and total satisfaction. It's this never-ending pursuit for improvement and excellence that has earned us a reputation we're eager to uphold and the repeated business of thousands of customers just like yourself.
Why should you choose DeHart Plumbing, Heating, and Air for all of your heating and cooling service needs?
We have been in business for over 75 years
We custom-match every system to the home we install it in
We back our work with industry-leading warranties and guarantees
Expert HVAC System Maintenance
Regular maintenance is essential to keep your HVAC system running smoothly and efficiently. Our highly trained technicians at DeHart Plumbing, Heating, & Air have been providing expert HVAC system maintenance in the Reno-Sparks area since 1946. Our comprehensive maintenance services help prevent costly breakdowns, extend the lifespan of your system, and ensure optimal performance year-round.
Benefits of regular HVAC system maintenance include:
Improved energy efficiency
Reduced risk of breakdowns
Enhanced indoor air quality
Extended system lifespan
Lower utility bills
Our technicians will thoroughly inspect and clean your HVAC system, check for any potential issues, and make necessary adjustments or repairs. With our maintenance services, you can have peace of mind knowing that your HVAC system is in top condition and ready to keep you comfortable in any season.
Our Reno HVAC company is here to help! Call DeHart Plumbing, Heating & Air Conditioning at (775) 227-0980 to schedule service right away.
Trusted Local HVAC Repairs
DeHart Plumbing, Heating, and Air can get to the bottom of your heating and cooling problem in a hurry. Not only do we utilize the latest and greatest equipment and technology to accurately diagnose problems, but we have a warehouse stocked to the brim with premium parts and materials for repairs that will last. We know how crucial your comfort is and how tricky it can be to maintain in a climate like the high deserts of Reno. When you've got a heating or cooling problem, make sure your system is in the hands of a team you can trust.
Call our Reno HVAC technicians if you encounter any of the following:
Inconsistent temperatures
A system that fails to turn on
Loud noises
Musty, mildewy, or burning smells
A sudden spike in energy bills
DeHart Plumbing, Heating, and Air is here for you when you need us, including offering availability for emergencies so you never have to wait longer than necessary for a fix.
HVAC System Replacements in Reno, NV
An air conditioner or furnace will generally only last about 15 to 20 years before it needs to be replaced. If that time has come for your home or your system needs a major repair, investing in a new HVAC system may be the ideal decision.
At DeHart Plumbing, Heating, and Air, we proudly stock systems from reputable manufacturers for longer-lasting comfort. Our highly-trained installation experts match your home to the perfect system for peak efficiency and performance. Once completed, protect your new system with professional maintenance by joining the Love Club maintenance program!
Reach out to DeHart Plumbing, Heating, and Air and get help with your HVAC issues right away!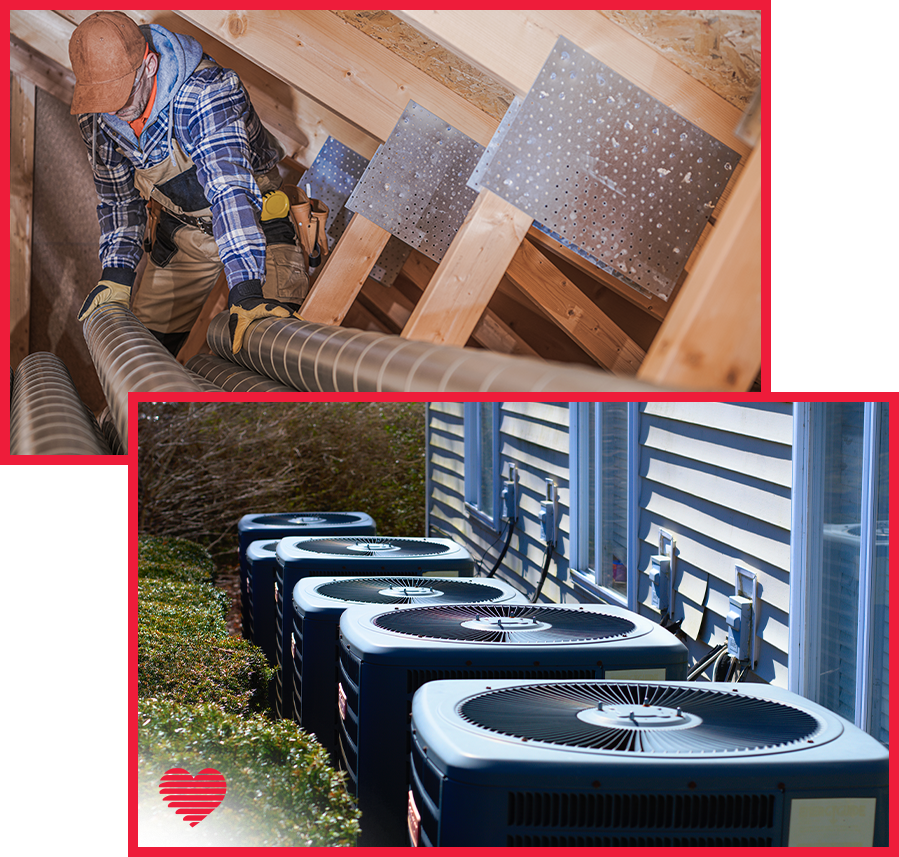 How Often Should I Have My HVAC System Serviced?
Your heating and air conditioning system should each be serviced at least once per year—once in the spring for your AC, and once in the fall for your furnace. This routine preventative maintenance is essential to the proper functioning, efficiency, and longevity of your HVAC systems. In fact, many common heating and cooling problems are the direct result of improper maintenance. Neglecting to have your system periodically maintained and tuned-up will increase your chances of a breakdown or a premature system failure. If you can't recall the last time you scheduled an HVAC maintenance appointment, now is the time to give DeHart Plumbing, Heating & Air Conditioning a call!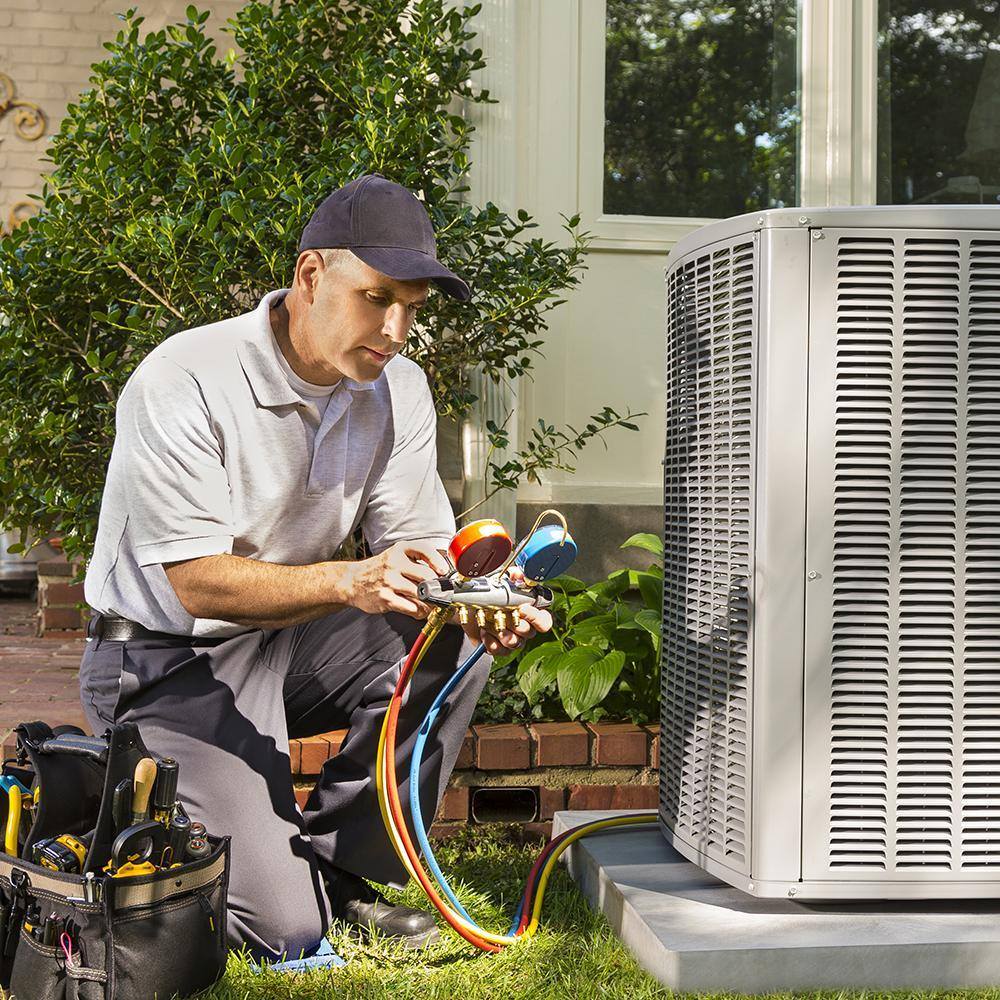 Reviews from Happy Customers
"Great service! Called in the morning and had a technician out the same day"

- Michael S.

"Their prices were extremely reasonable. I will definitely use them in the future"

- Alexandra W.

"This business is our go to for HVAC needs, honest & Friendly. They do excellent work"

- Matthew J.

"Showed up on time, very polite, found problem in our air handler interface card."

- Bob A.

"I was very appreciative of their fast response . I recommend their services. Thank you guys."

- Padgett Brothers

"Everyone who works there is kind and courteous. We use them for all of our HVAC needs."

- Nadine M.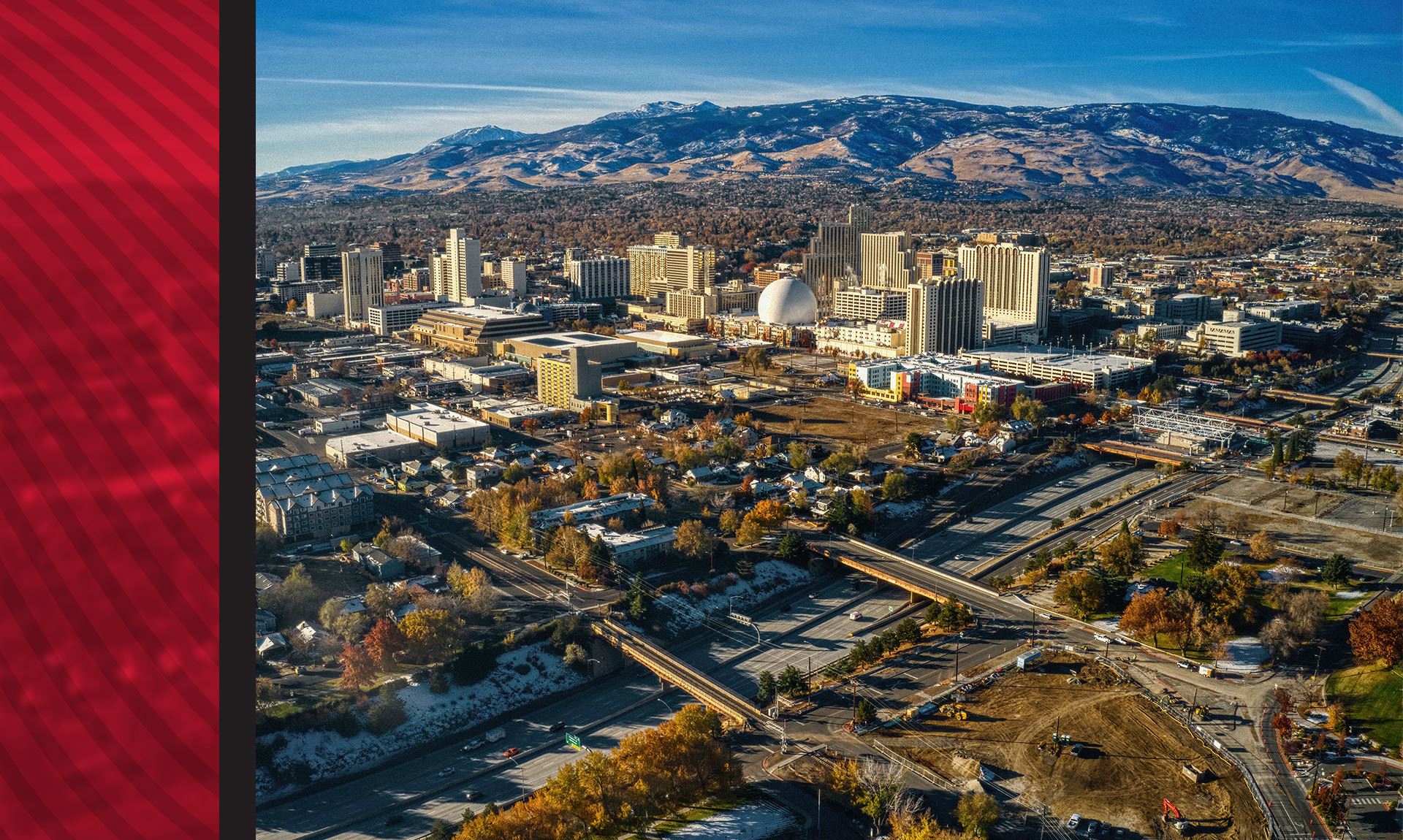 Contact Us Today
Excellent Customer Service Since 1946